Solving strategic challenges in higher education
Data, analytics and digital course materials drive digital learning. Our standards-based technology solutions enable Universities to address the challenges and seize the opportunities of these transformative tools to improve student success at scale.
Our consortium model enables us to develop technologies and establish practices that no single institution could achieve cost effectively on its own.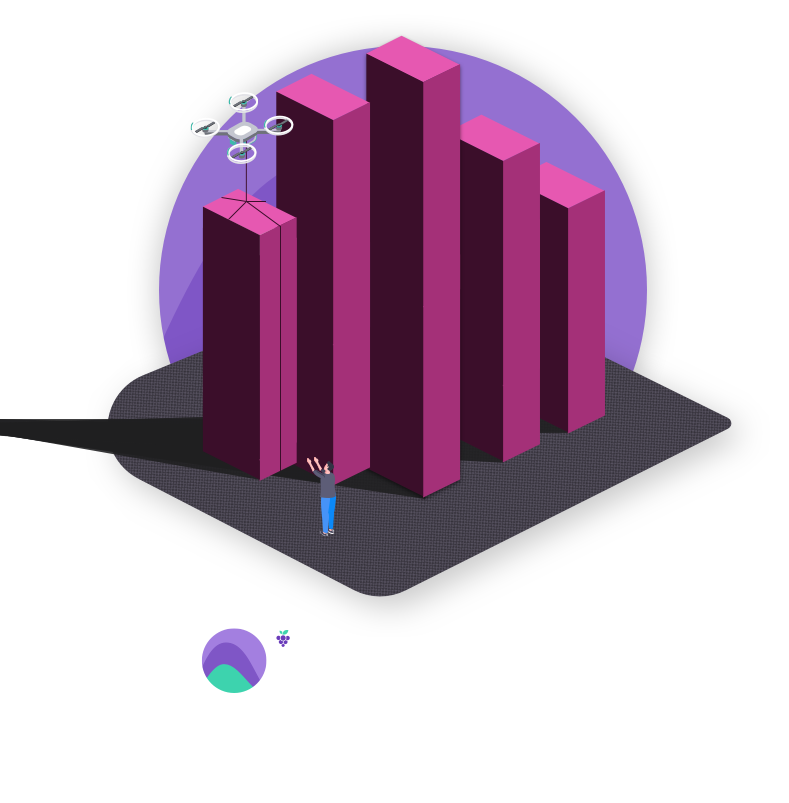 The Unizin Data Platform (UDP) is the world's first unified institutional-level data platform that aggregates, cleans, models and stores all teaching and learning data, from multiple learning platforms.
The UDP delivers a complete and uniform view of digital teaching and learning, enabling university researchers, faculty and application developers to advance the use of data and analytics for course design, business intelligence, and policy-level insights.
The UDP represents an unparalleled accomplishment in data integration and standardization, enabling institutions to build effective data-driven analytics practices at scale. 
The UDP delivers data services to serve the Academy, including data marts, real-time event processing, and API's to support research, learning analytics, application development, and business intelligence.
Unizin Engage enables institutions to deliver and manage all digital course materials through one common platform, including publisher eTexts, courseware, open education resources (OER) and faculty generated course materials.

Using the purchasing power of the consortium, Unizin has negotiated textbook pricing 60% below list price on average, with multiplatform student access to course materials throughout their enrollment.
From the first day of class, students access course materials through Engage from any device – online or offline – directly through the learning management system (LMS).
Integrated with the UDP, Engage generates a rich stream of learner data enabling instructors to monitor and intervene quickly to keep students on-track and engaged.
Unizin Order Tool significantly reduces the time, labor and logistical complexity of managing institution-wide adoption and access to digital course materials. It enables faculty, instructors and coordinators to discover, adopt, and integrate digital course materials while automating back-office administrative functions and tasks.
By facilitating the discovery of digital course materials, Unizin Order Tool enables the entire teaching community to access and adopt titles from an industry-leading catalog of commercial, OER, faculty-developed, and institutional books and courseware.
Institutional staff monitor and manage digital course materials ordering, delivery, savings and growth. Real-time data and reporting ensure that the right course materials are ordered for the appropriate sections, at the right time. Automated billing, invoicing, and HEOA (Higher Education Opportunity Act) compliance reporting streamline administrative functions, enabling staff to spend their time efficiently.
University administrators can confidently and effectively scale their digital learning practices in ways that will not dilute the quality of the educational experience for students.