Strategic Initiatives Updates
The goal of these updates is to provide our community with more information regarding the current strategic priorities that are driving the work of Unizin personnel. Our Unizin Reports also contain updates around these topics, in addition to other important information we wish to socialize across the consortium. Updates here are intentionally designed to be smaller in nature, to give consortium members a sense of the current state of high-priority projects.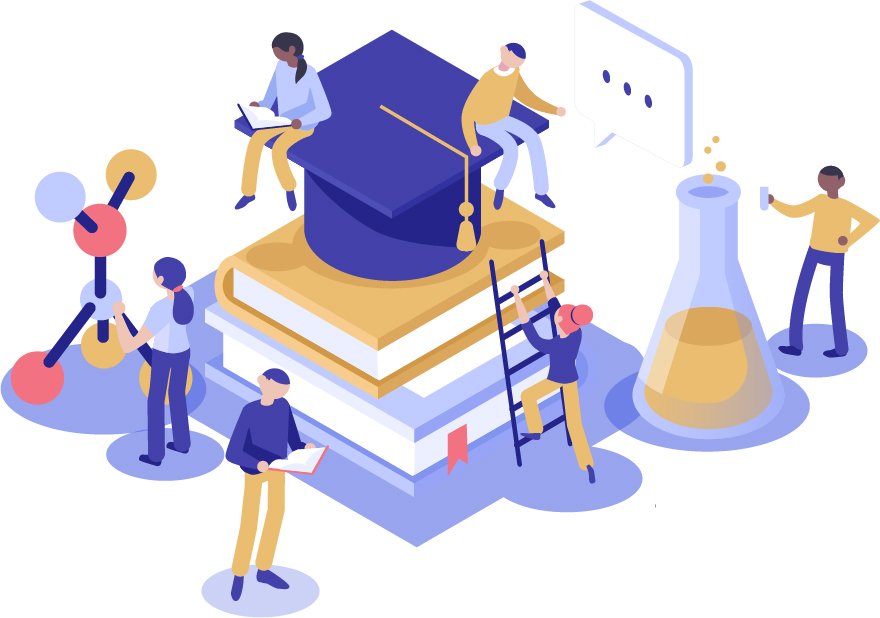 Learning Analytics Strategic Taskforce
Two learning analytics taskforces concluded their work in May of 2021 with recommendations to the Unizin Board, providing Unizin general direction on the creation of new data marts focused on student success. These data marts will be designed to serve different end-users, including instructors, advisors, student success personnel, and students. Data mart themes include:
Student activity measures
Measures of engagement/disengagement
Aggregated measures on the composition of courses and student profiles
Status Update: June/July 2022
The Data Services and Solutions (DSS) team is focused on realizing nine core data marts for level one analytics (at the student level) for all three use cases (impact of course activities, measures of activity/engagement, student profiles). A functional, proof of concept data mart is being tested with Colorado State University in June, including asynchronous training resources for the data mart. After testing the mart with CSU, DSS will then reconvene both Task Forces, provide an overview of the data marts produced, and provide access to the data marts within member BigQuery production environments for feedback in Mid-July.
Status Update: January/February 2022
The Data Services and Solutions (DSS) team is beginning to model data for possible inclusion in the data marts identified above, and working with a small consortium-based working group to review the models to ensure alignment with taskforce recommendations. This work is scheduled to take place from January to June of 2022, with the first data mart being available for testing and feedback in midsummer.
eReader Replacement Taskforce (RedShelf)
In May of 2021 a task force examining the future of Unizin's original eReader made the recommendation to partner with a company and bring a new, more modern eReader into our digital content ecosystem. To that end, RedShelf was identified as our new eReader, and work is underway to incorporate RedShelf into our technology ecosystem.
Status Update: June/July 2022
Milestone two of the RedShelf integration has been completed.  Milestone two was to successfully launch student users and instructors from the Engage bookshelf into the RedShelf reader for summer term courses by May 1.  We missed this deadline by a few days but were able to successfully provision content in RedShelf by/before the first day of classes at each institution.   The team is now working on Milestone three, which includes automating the RS processing and the Unizin provisioning as well as the delivery or Caliper view events to the UDP.  This work has a deadline of August 1 but we're working towards a July 18 delivery date.
Status Update: January/February 2022
Unizin engineers are currently working with their RedShelf counterparts, with RedShelf scheduled to provide an API for Unizin to test by February 28th. February through April will involve API testing and iteration, followed by a functional LTI launch planned for May 1st. We also anticipate our first round of basic Caliper read events being emitted from RedShelf and landing in the UDP sometime in May. By August 1st, RedShelf will be fully integrated into our digital content ecosystem and available for use across the consortium. We plan on offering both the original Engage eReader and Redshelf eReader in the fall, though we will continue to brand our content platform under the "Unizin Engage" brand.
UDP in the Google Marketplace
Unizin continues to work with Arizona State University's (ASU) Ed Plus program on a UDP implementation initiated via the Google Marketplace. This presents a new avenue for engaging higher education institutions with Unizin products, while also acting as a potential 'stepping stone' into membership for various universities.
Status Update: June/July 2022
Nearly all SIS entities are now being ingested into the Ed Plus UDP SIT environment. Our goal is to finalize the last entity and begin moving to a production environment in late July. We are working with Ed Plus, Unicon, and Google to determine roles and responsibilities for managing the production environment. We are beginning to work with a second university on a marketplace implementation, in collaboration Unicon, which is scheduled for kick-off later this summer.
Status Update: January/February 2022
The Ed Plus UDP is already ingesting data from two different Canvas instances, and we continue to work on additional SIS data modeling and ingestion. Similar to other UDP implementations, we encounter many nuances that differ across institutions that require solving new challenges to successfully land SIS data in the UDP. Our goal is to complete this pilot project with Ed Plus by end of spring, at which point the UDP implementation will be managed and supported by Ed Plus and their partners.
In the process of coming on board in the above support capacity, Unicon is working with Unizin to assume an increasing role in support of the UDP for ASU and EdPlus. Over the next six to nine months, Unicon will also engage with various teams within Unizin to gain experience and understanding of the various components of implementing, supporting, and creating analytics through the UDP.  Additionally, Unizin and Unicon are collaborating on a set of terms from which to build an agreement on a mutually beneficial partnership. The agreement will set the stage for Unicon to take on future independent UDP implementations beyond ASU, and work closely with Unizin on new integrations and development in general of the UDP.
Learning Tool Integrations with the UDP
The vast majority of the UDP consists of data from a member's SIS and LMS systems, harmonized with the UCDM to enable research, software development, and reporting. Currently, the UDP also includes event data from tools such as Top Hat, while missing important context data that is critical for matching Top Hat's use to a specific student enrolled in a specific course. We continue to discover challenges with mapping across SIS course sections, LMS course sections, and learning tool course sections, which is important to resolve in a way that's applicable to a diverse range of tools. This is a high priority for Unizin, as the UDP's value goes up exponentially once we can coalesce SIS, LMS, and learning tool data in a standards-driven platform. 
Status Update: June/July 2022
Top Hat event data is now landing in the UDP, and includes unique LMS person and course identifiers, meaning we can now unify the Top Hat data with LMS and SIS data. We are exploring Kaltura data, which currently includes an LMS course ID that allows for matching Kaltura use back into specific courses, though we currently do not receive any unique person identifier that allows for similar unification across a student's use of specific learning tools. We hope to work with Kaltura to add the LMS person ID to their caliper events. We are also working with Redshelf to implement Caliper events from the Reading Profile, starting with View events that should start to populate in the UDP by August 1st.
Status Update: January/February 2022
In Mid-March, a new Data Engineer will be joining Unizin. Part of his role will be to engage the community around data modeling challenges and propose a solution to these challenges that will allow us to add new learning tool data to the UDP more quickly in the future.