We solve strategic challenges in higher education
Unizin is a member-based nonprofit 501(c)3 that enables higher education to meet the moment of digital transformation by developing and delivering solutions that address the pressing and complex challenges of data, analytics, and digital content.
Our consortium model and partnerships enable Unizin to build technology solutions, establish relationships, and pursue research that no single institution could achieve cost-effectively on its own.
Our Leadership Team
Unizin is led by a group of experienced, talented, and dedicated higher education and technology professionals united in the mission to improve education and student success.
Join the team
If you share our passion for building technology solutions to improve higher education, Unizin offers some of the most challenging and rewarding careers in the thriving edtech industry.
We are hard-working, team-oriented, and easy-going. We value professional collaboration and having fun together. We offer comprehensive benefits, solutions-driven work and a social, flexible work environment.
Check out our current career opportunities
Apply to our open positions today!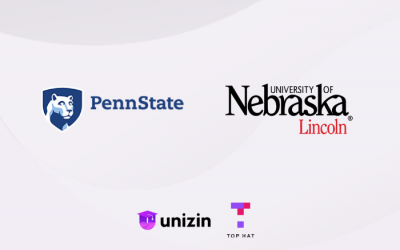 Unizin and Top Hat Award First Research Grants Focused on Inclusive Learning- Unizin and Top Hat have awarded two research grants as part of our first, co-sponsored research program.  The research programs...
read more