The Unizin Consortium provides solutions for critical issues facing higher education institutions today: learner success, access, and affordability. Through consortium collaborations and resource sharing, institutions are enabled to adapt to the ever-changing digital teaching and learning landscape.
Whether you have membership inquiries, demo requests, need technical support, or just have general questions about Unizin - we're here to help! You can also contact us at info@unizin.org. 
Sign up for the Unizin Newsletter
Learn how Unizin is helping universities and students succeed.
Data and Analytics

Learning Environment

Scaled technology for educators and learners

Content

Better materials for learners
The student experience consists of a vast array of data points. Unizin tools and services aggregate this data from the 900,000+ students enrolled across our Member Institutions, providing new understanding of the student experience and insights into making it more successful.
At Unizin, we contract for, develop, integrate, and operate evolving cloud-scale service. This allows our Member Institutions to focus on teaching and learning, rather than spending valuable time and money on developing software.
Too often, learning materials are expensive, difficult to acquire, or simply unsatisfactory. Unizin tools and services:
Allow faculty to develop their own content, or choose high-quality materials from some of the best-known providers of educational content, and

Deliver learning materials faster and more cost-effectively.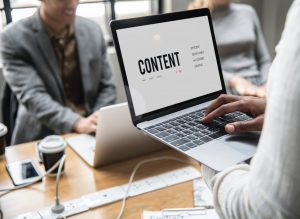 Leading up to the Unizin Summit 2019, we will feature a monthly Summit-centric blog post and webcast. First up in the series is a Q&A with Annette Beck, Director of Enterprise Instructional Technology in the Office of Teaching, Learning & Technology at the University of Iowa, in which Annette will provide insight into Iowa's inclusive access program. Then join us on February 28th at 1pm ET for a panel webinar with experts… Read More
Leading up to the Unizin Summit 2019, we will feature a monthly Summit-centric blog post and webcast. First up in the series is a Q&A with Kara Armstrong, Unizin's Product Manager for data, in which Kara will share her knowledge on Caliper. Then join us on January 31st at 1pm for a panel webinar with experts from Unizin, IMS Global, and the University of Michigan. Kara, can you tell us about your… Read More