Acceleration through cooperation
Unizin's cooperative structure accelerates each Member's use of data, analytics, and digital course materials to improve student outcomes.
Through  ongoing working groups and our Summit, we create beneficial relationships and foster collaboration. Our active, engaged community of like-minded practitioners creates an ideal context in which to deliver technology services and solutions that advance each institution's capabilities through multi-institutional research and digital transformation.
Relationships that deliver
Unizin forges consortium-level relationships with vendors, publishers, technology and strategic partners that deliver value to our Members by empowering teaching, improving learning, and positively impacting student outcomes.
We structure each relationship to help our Members scale their use of technology to serve their academic mission while advancing data standards and practices that expand opportunities for digital transformation.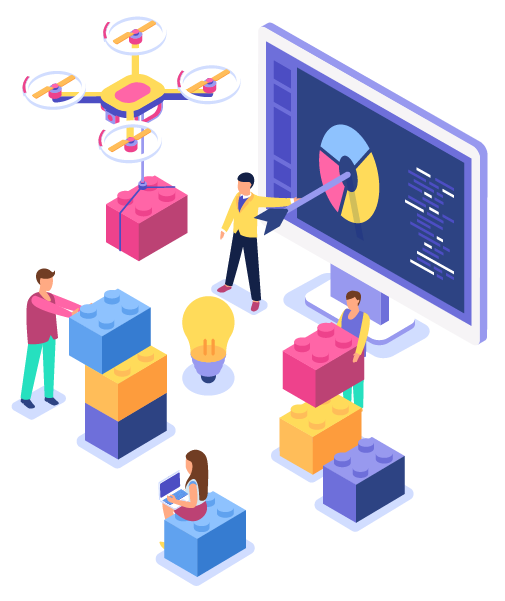 Value-driven technology solutions
Our technology solutions enable our members to grow their digital learning ecosystems and accelerate the digital transformation of their academic mission while asserting ownership and control over data, analytics, course materials and other mission-critical assets.
Leading research & inquiry
Our Members are pioneering new multi-institutional research processes to address the administrative and technical challenges of implementing big data learning research. With the Unizin Data Platform, Members are driving a level of inquiry into teaching and learning never before imagined in higher education.